[vc_row][vc_column width="2/3″][vc_column_text]
Prom Project Hamilton 2015
Prom Project Hamilton (PPH) is a one-day, two-site event created by the HWDSB Foundation to assist students in need with formal wear for their proms, graduations, formals and other special events. We want everyone to be able to attend these events feeling stylish, confident and proud. We don't need proof of financial need as we promote a positive and inclusive environment. All items are provided free of charge, and are new or gently used items from the private and business communities. No returns are necessary. All clients are treated with respect, dignity and are assisted by volunteers who are dedicated to supporting students and making the experience an impactful journey towards their upcoming milestone event.
This year Allegra is a drop off location for Prom Project submissions.[/vc_column_text][/vc_column][vc_column width="1/3″][vc_column_text]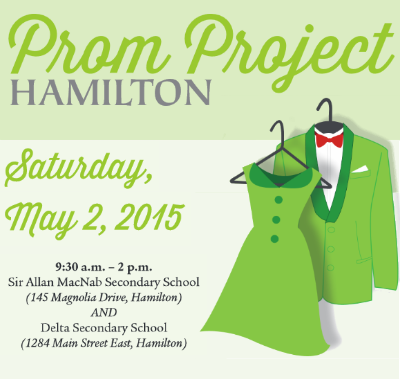 [/vc_column_text][/vc_column][/vc_row][vc_row][vc_column width="2/3″][vc_column_text]
Allegra to Participate in Twitter Dodgeball Tournament for Special Olympics Hamilton
Twitter and dodgeball — an unlikely pair, but several Mohawk College advertising students have thrown them together in order to raise money for Special Olympics Hamilton.
The first annual Twitter Dodgeball Championship will take place Saturday from 1:30 p.m. to 4 p.m. at Ancaster High School, and the Mohawk students organizing the event are urging spectators to get involved and influence the game through their tweets.
"Any spectators who come to watch it, they'll be able to upload tweets and hashtag them," said advertising student Lindsay Celeste, who is working on the event with two of her fellow students.
"And if they decide that they want to throw a few extra balls in the court, they can do that. Or if they want another team to join the game, they can join the game. So basically the audience has a say in what goes on in the actual game."
Celeste, who is organizing the event for Special Olympics Hamilton as part of an end-of-semester assignment, said one of her fellow group members came up with the idea and it seemed like an interesting way to mix social media and dodgeball in order to raise money for a local organization.
"Unfortunately, Special Olympics Hamilton does not get funded because it's a municipal organization," said Celeste. "At the national level, Special Olympics does get funding.… So that's basically why we're helping them out."
The event was titled the "first annual" Twitter Dodgeball Championship because Celeste and her fellow organizers are hoping to see students continue to organize it again in later years, depending on how this event goes.
Organizers are still accepting teams to participate in the event and interested parties are encouraged to email fellow organizer Kevin Junor at [email protected]. The deadline for team submissions is Wednesday at 8 p.m.
Tickets are $5 and all proceeds will be going to Special Olympics Hamilton.
Source: CBC Hamilton[/vc_column_text][/vc_column][vc_column width="1/3″][vc_column_text]
[/vc_column_text][/vc_column][/vc_row][vc_row][vc_column width="2/3″][vc_column_text]
Race4Kids
Join Capital One Race for Kids™ Presented by Mainway Hunter Creighton and show your commitment to supporting your community and Boys and Girls Clubs of Hamilton.  It's a fun, new, and exciting adventure that will get the blood pumping and your whole team smiling.  This is a great opportunity to get your existing team, family, co-workers or company engaged in a community event all while supporting your local Boys and Girls Club.  Team building activities are a great way to reduce stress and motivate your group.
This year Allegra will be a sponsor as well as enter a team into the event.
For more info please visit http://www.raceforkids.ca/[/vc_column_text][/vc_column][vc_column width="1/3″][vc_column_text]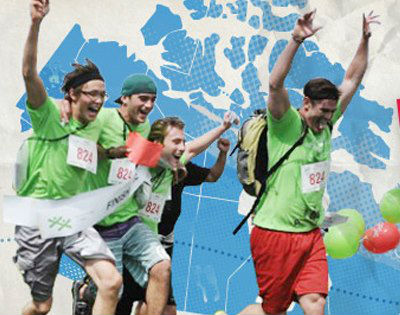 [/vc_column_text][/vc_column][/vc_row][vc_row][vc_column width="2/3″][vc_column_text]
National Cupcake Day
This year we learned about this opportunity to help out our local SPCA. We will be baking cupcakes for Petmax on Nebo Rd. to sell to their customers from February 25th – March 4th. All proceeds will be donated to the HBSPCA.
We will also be featuring an album of our cupcakes on our Facebook and Pinterest pages.
For more information on National Cupcake Day please visit www.nationalcupcakeday.com
*Click the picture to see our Cupcake album on Facebook.
Together with Petmax we raised $645 for National Cupcake Day!
[/vc_column_text][/vc_column][vc_column width="1/3″][vc_column_text]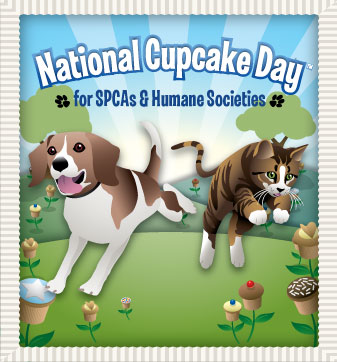 [/vc_column_text][/vc_column][/vc_row][vc_row][vc_column width="2/3″][vc_column_text]
Mohawk College Toy Drive
The call came to Allegra from Mohawk College's Advertising Program Coordinator Wayne Aubert. He advised that his students were collecting toys for Mountain Kidz, a community group based out of Eastmount Community Centre, and that donations were falling short while demand for services was up.
The initial goal was to raise 150 toys and the Advertising program students were working hard with fundraising efforts and donation drives to achieve that goal.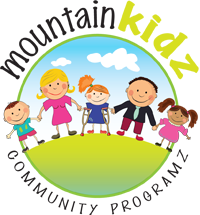 When Allegra learned about the toy drive, the employees stepped up to help. Mountain Kidz is a past recipient of Allegra's FootPRINT Fund, so the Allegra employees were well aware of the good work that Mountain Kidz does for the community.
In a short time, the employees raised almost 30 toys to be added to the Mohawk Advertising students' efforts.
In the end, Mohawk's Advertising program raised almost 300 toys; far surpassing their initial goal.
Kathy Archer, Founder/Director of Mountain Kidz, had advised that even with the surplus of toys, the toys went quickly. Requests for help from the community grew in recent weeks leading up to Christmas, and gifts were distributed to needy children at a Christmas dinner with three seatings, family hampers, and other outreach activities.
"Thank you for helping me help the families in need, most of the families this year are out of work or laid off or working minimum wage jobs to make ends meet, " advised Kathy Archer.[/vc_column_text][/vc_column][vc_column width="1/3″][vc_column_text]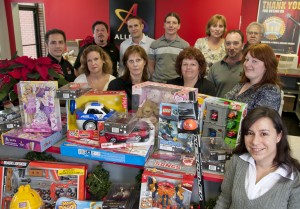 [/vc_column_text][/vc_column][/vc_row]